What do you see wrong in the below image? (apart from my lack of design skills)
if you are in USA you won't see it, but a person like me from outside USA, I have to do one more thing.

Take the value circled in red.
Open a new tab.
Type in google "convert 10 USD to CAD".
At this point, we have already diverted users to another tab, instead of them searching for credit card.
When the user comes to pricing page, they are evaluating lot of things like if the features match with what they need. We should minimize the number of questions in their head as little as possible.
I evaluated about 20 SAAS products and I see none of them do the currency conversion for me. All I needed was an estimate when evaluating, since i know stripe can do the conversion for me when I pay in my local currency.
Now evaluate this page.

I see two things that stand out.
Currency is CAD and so i don't need to go to a new tab to convert.
Show pricing in local currency shows me that you care for customers in Canada. I am more optimistic in evaluating the features.
Though it is a very minor thing, this decreases the number of questions i have in my head.
Europe:

India:

China: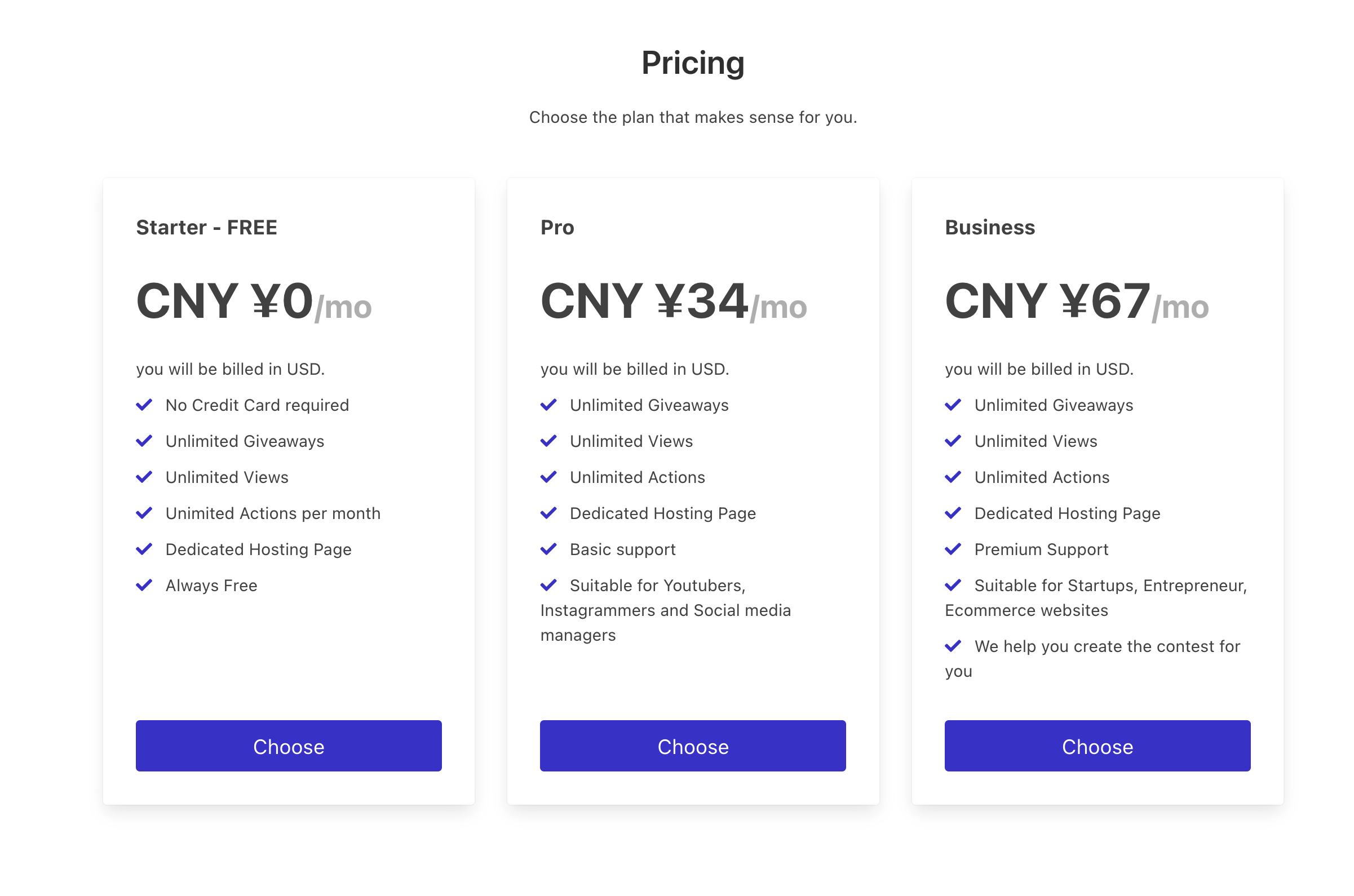 As we develop product for global audience, we have to implement these small changes even in pricing page to provide a sense of personalization.
Experimentation:
I have experimented this with one of my pricing pages.
https://admin.gainn.app/pricing
if you go to this page, you can see that it changes with location from where you are accessing it (detected using ipaddress). Number of people who tried our premium plan did increase (but i am yet to find product market fit for this, so that is another problem for a different post)
Lets discuss in comments of what you think. Happy Indie Hacking. :)
UPDATE 1: Thank you for all the feedback. My Signups did decrease after this experiment. I will keep it for some more time to see the result.
As others have pointed out, better way is to default it to USD and provide an option (for people like me) to convert it to local currency.
And Just like that my two month of time is saved by creating a service like this that no one will use. Thank you Indie Hacker community ❤️ .
UPDATE 2: changed the title.