New year - new beginning meant more for our team this year. We launched our new product in January. It's a browser extension comparing hotel prices on different booking sites LIVE & for FREE.
RatePunk is definitely the best product I've worked with, and we really believe that it should succeed, but it's way harder to push it than we thought. It's been 5 months now, and we barely managed to get 500 users.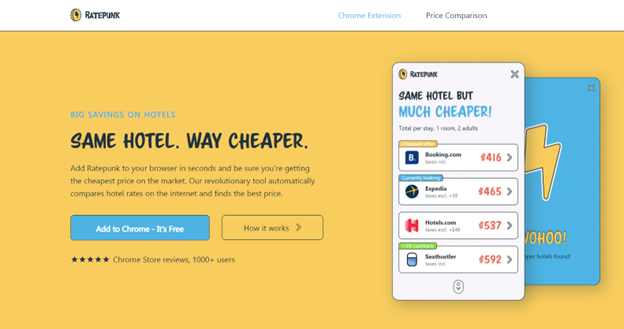 We're an entirely self-funded startup - it makes reaching the target audience and pushing the product even more challenging: we can not invest a lot of money in advertisement.
Nevertheless, the launch was successful - we generated 390 installs in 2 months with zero money invested in marketing. That means we gained organic users by being creative on free social media platforms and other marketing areas.
Whoo-hoo!
THE CONCEPT
The main purpose of RatePunk is to save money & time: we created it as a browser extension so it would pop up only when you need it. An example: you find a hotel on booking.com for particular dates, you click it, and RatePunk pops up in seconds, showing you the prices of the same room for the exact dates on other booking websites. From our experience - savings can vary from $10 to a few hundred dollars, sometimes reaching more than $1000.
Another exceptional thing about RatePunk is that it also includes our zero-margin booking system Seathustler when comparing. Users can book the hotels there with no commissions + get a 5% cashback.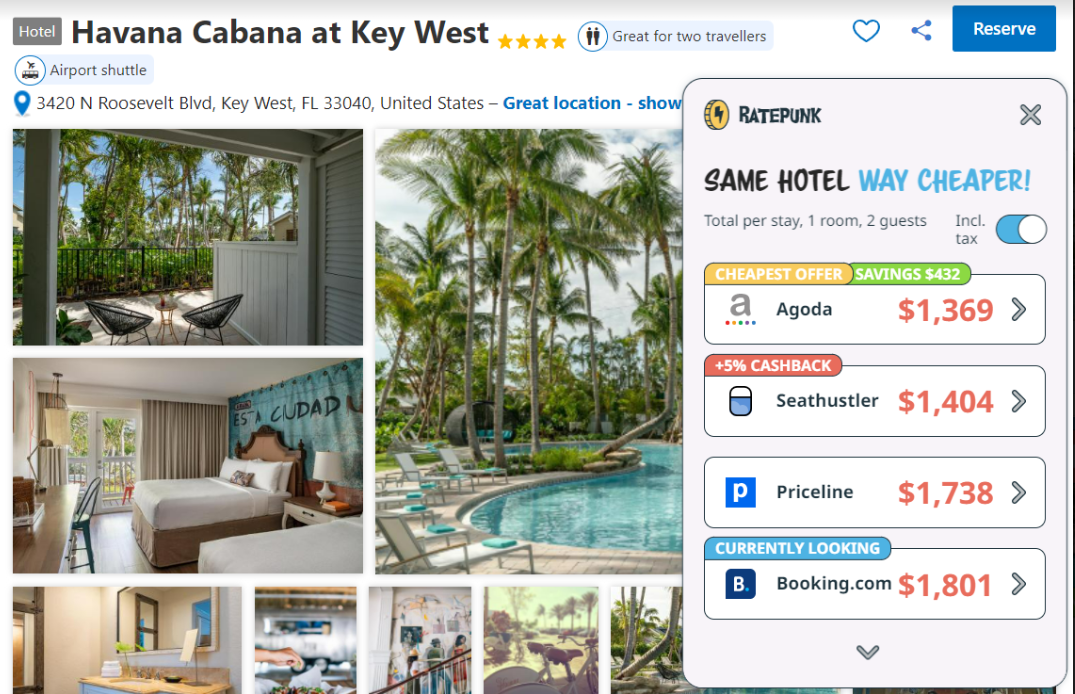 It's available to install on 5 main browsers: Chrome, Safari, Firefox, Opera & Edge, and we connected the 9 biggest OTAs into one system.
There's a possibility to compare the prices on our website, as well, without installing the extension, but installs are our main focus. There is no other tool of such kind. Even Trivago or Tripadvisor aren't the same. Their deals do not have live prices. In most cases, when people click on the hotel deal's link on these pages, the price changes & you're back to square one again. And it's disappointing. Live comparison prevents this from happening.
One of the biggest challenges: MOBILE TRAFFIC
The fact that browser extensions can only be used on desktops became our curse. I believe that it's a problem that many browser extension creators face. Mobile traffic has wholly taken over the computer version, and we have to find ways of attracting people to use their laptops when making a reservation. Keeping in mind how easy & popular it's to do this using a smartphone - our goal is really complicated.
We're trying to convert more mobile phone users into actual installers when they're on our website by offering them to get a desktop reminder later. They can leave their email address & get a notification to their inbox.
The STEPS we've taken so far
We've been working with social media marketing from the very beginning: we're active on different channels, and we managed to reach over a few hundred followers & engage the users. This is the best way for us to communicate with potential customers and search for collaborations.
We communicate from a different perspective depending on the platform & its audience. You can take a look at our techniques here:
Facebook: https://www.facebook.com/r8punk
Instagram: https://www.instagram.com/ratepunk/
Twitter: https://twitter.com/rate_punk
TikTok: https://www.tiktok.com/@ratepunk
LinkedIn: https://www.linkedin.com/company/ratepunk/
We're writing a blog, but it's not getting much reach. We're constantly working on SEO optimization (lately, it's been way better, so we're glad!). We created it using WIX, so it was a different website, but next week we're about to migrate on our website, so it all would be in one place.
One of our first steps was to get listed on already existing directories (like Top 10 extensions you won't survive without etc.), but this was not very successful. We sent out hundreds of emails but barely got an answer. Nevertheless, we did a lot of research & got to know the industry even more.
We sent out our press releases & were featured on quite a few, which was one of the first wins!
We started to look for travel influencers - like I mentioned, our budget is limited, so our choices were just as few. After trying to work with micro & macro-influencers both, we've noticed that it's a challenge to get a good price-return of investment ratio. Now we're waiting for our first influencer to make a video mentioning us. We'll see how it goes, we feel like this could be a breakthrough (hopefully!)
IndieHackers turned out to be one of the most successful platforms for us, and I wanted to thank you all here! It's such a motivation to be a part of this community & see the mistakes and successes like-minded people share. We've contacted other IndieHackers on social media and joined the recently created Twitter community.
We also tested a few ad campaigns on social media, but it seems the product is too complicated.
We even tried the traditional marketing - hung posters (they were hilarious, trust me) with QR codes leading to our website all over our city. It was a fun thing to plan & brought us a few installs.
THAT'S AMAZING, GUYS
We get so much positive feedback from people who try it - whether it's the people we know or someone who found us on Facebook, etc.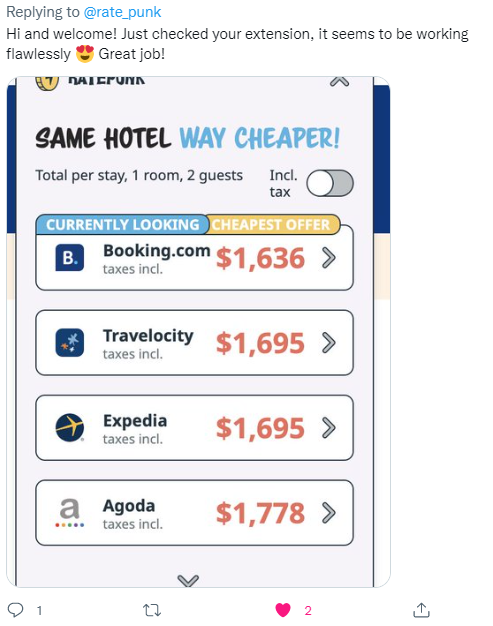 From all 390 test users, we see that 49% are frequent users redirecting at least twice per week from one booking provider to another. That means we're headed in the right direction because the product is in active use. It motivates us to keep working on this, but the stuck numbers bring us back to reality.

THE REAL SAVINGS: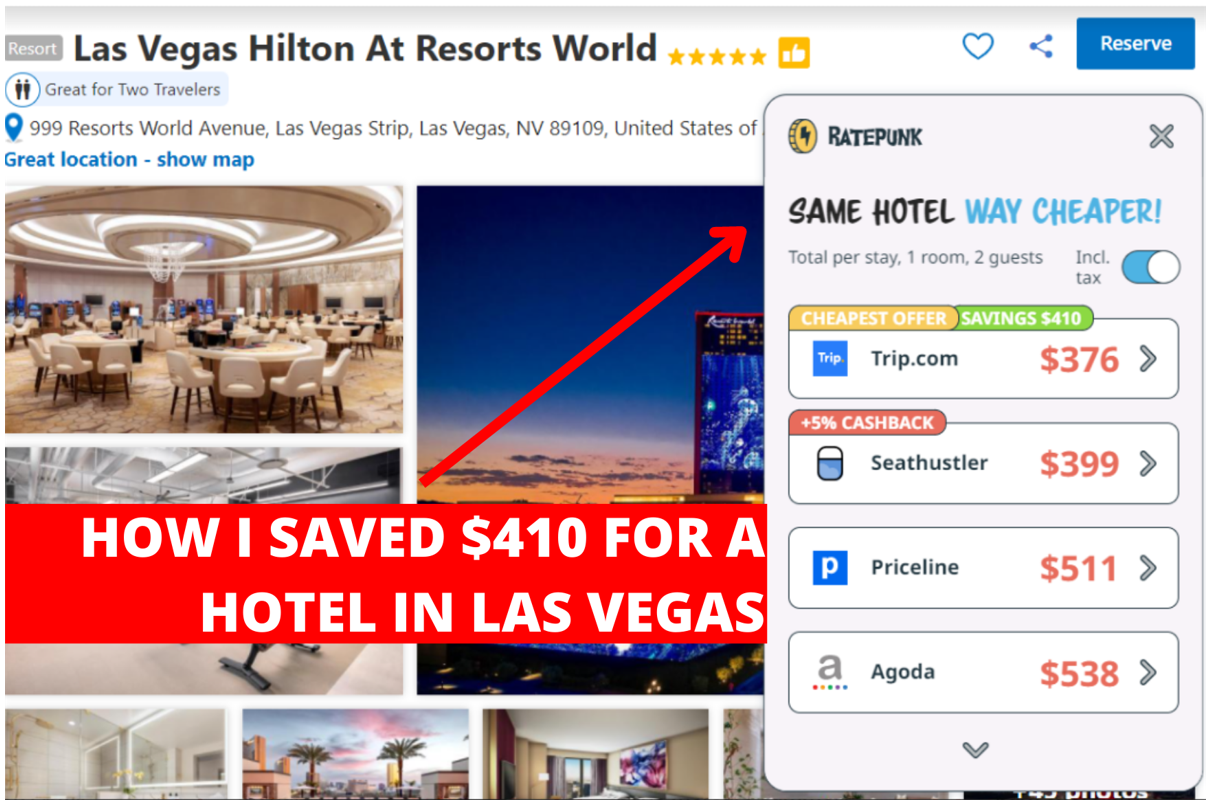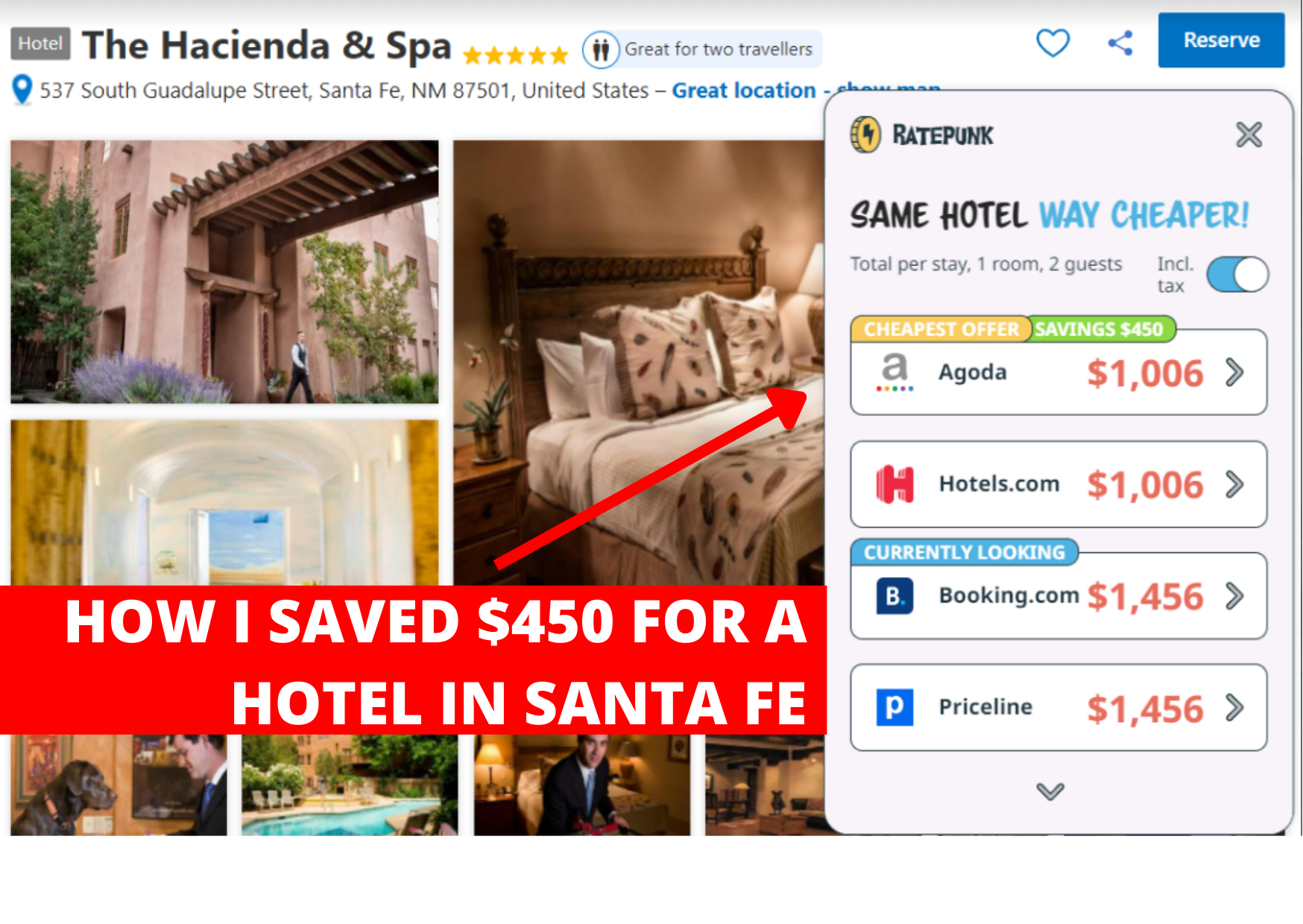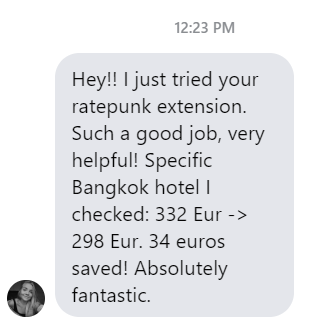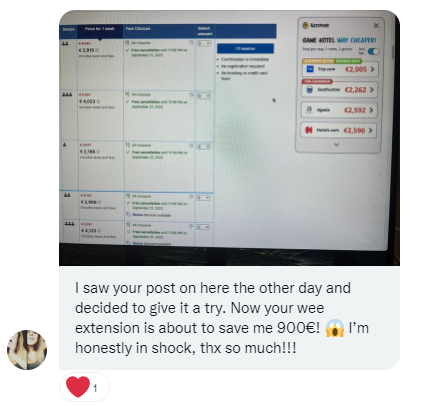 It's the feeling when you know that you've created a promising product, it's FREE, but you're still unable to find the right way to show it to your audience. Or not able to find the audience.
We're looking for different perspectives: if you've been in a similar position with your product or have any insights, we're open to hear your story & try all the existing growth hacks.
Here's our website link to take a look: https://www.ratepunk.com/